Contact us at:
hamclub@gold.sdsmt.edu
or
ECE Dept
501 E. Saint Joseph St.
Rapid City, SD 57701

VEC Test Dates:
Rapid City, SD

(none)

Hot Springs, SD

(none)

For further testing information visit the Black Hills Amateur Radio Web Site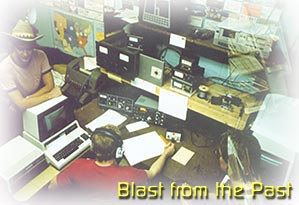 K0VVY has a long history at the South Dakota School of Mines and Technology. By bringing students and faculty together from all disciplines, K0VVY has excelled in a diverse number of technical areas over the years. These achievements range from designing a Slow Scan TV, to talking to people from all over the world, either in foreign countries or in satellites orbiting Earth. If you wish to advance your knowledge and skills, and continue in an organization and hobby long past graduation, K0VVY can help.

MEETING TIME AND LOCATION:
We meet every week on Wednesday at 5 pm in the Ham Shack on the 3rd floor of the ECE/PHYS building near the Robotics Lab! You're welcome to join us!